At giv.care we are a caregiving agency in the state of Utah primarily for individuals with intellectual disabilities. If you're wondering what are intellectual disabilities, we will break down what they are, how that impacts life as a whole, and what giv.care caregivers provide to these individuals.
What Are Intellectual Disabilities?
Intellectual disabilities are commonly referred to as IDD or Intellectual Developmental Disabilities. IDDs can be caused by a wide variety of diagnoses and life events that occur before an individual is 18 years of age. Individuals with IDDs can vary greatly in their overall knowledge, ability to perform acts of daily living, and their overall life skills and independence.
IDDs can be caused by genetic syndromes such as Trisomy 21 or Fragile X Syndrome. They can also be a result of a disease or injury that impacts the brain. Birth defects are another common cause of intellectual disabilities. IDDs can also be a result of an injury that occurred at birth, often resulting in Cerebral Palsy. Although not all individuals with Cerebral Palsy will have an IDD.
While it's hard to give an exact definition to IDDs, key characteristics involve below average intelligence when compared to same age peers, delayed milestones, hard time grasping social rules and constructs, difficulty solving problems, and not being able to understand consequences to their actions. These individuals will often need caregivers to some degree to help them navigate the world as adults.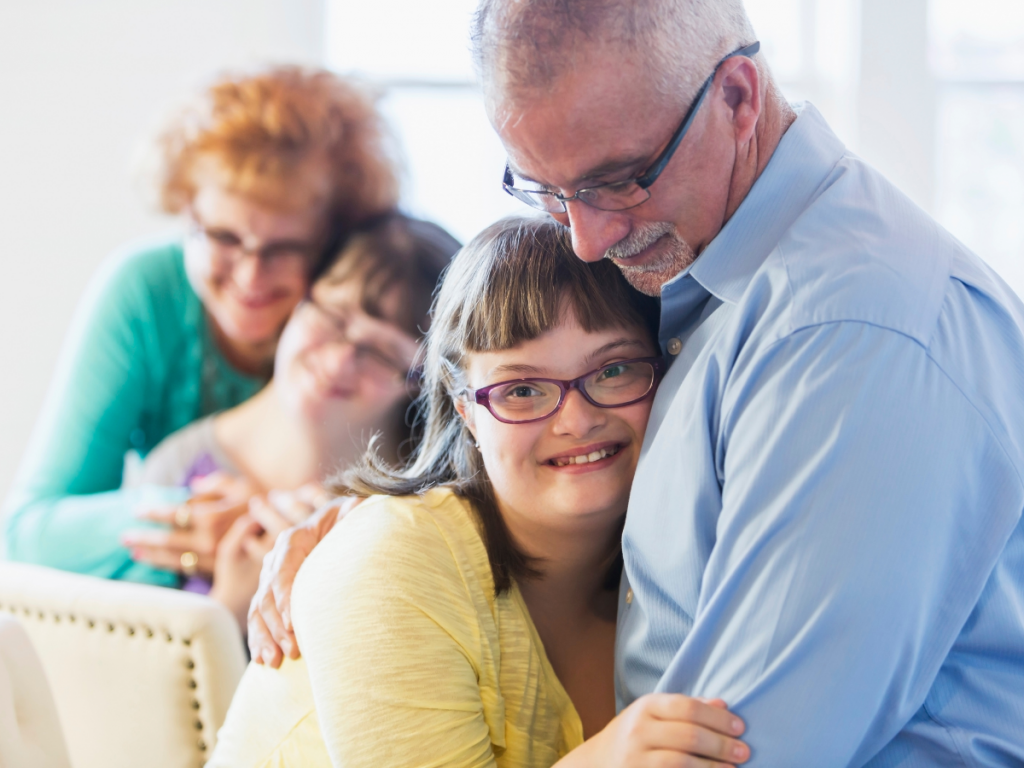 Caregiving for Adults with IDDs:
Oftentimes adults with IDDs will need caregivers to some extent to help them navigate the world around them. Caregivers can help with things such as daily living activities (dressing, grooming, etc…), help them work towards goals such as reading, writing, counting money, physical goals, etc… They can also be there for emotional support, friendship, and companionship. Caregivers often take these individuals out into the community, plan fun activities, and help these individuals connect with the world outside their homes.
At giv.care our caregivers provide essential care to individuals with IDDs to help them have well rounded, meaningful lives that help these adults to have improved mental and emotional health, and an improved sense of self. The work they provide greatly impacts the lives of these adults in positive and meaningful ways.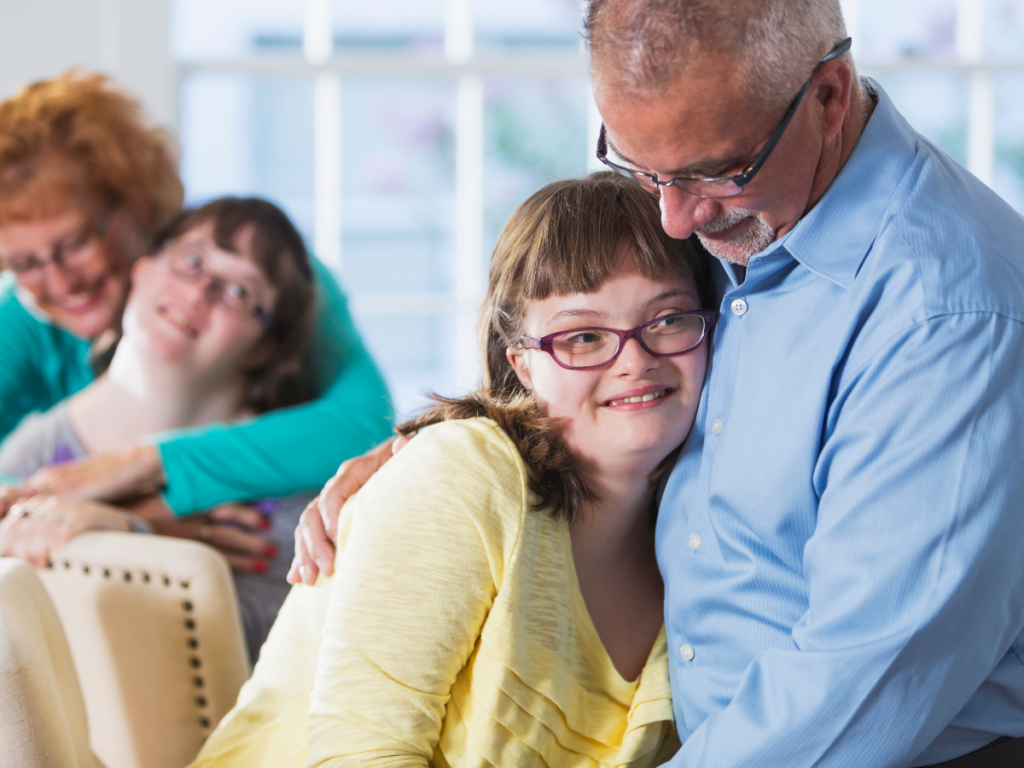 The Difference Between Developmental Disabilities and Intellectual Disabilities:
While both of these disabilities can occur as the result of a birth defect, disease, or various diagnosis, not all individuals with developmental disabilities will have IDDs. Some developmental disabilities such as Spina Bifida, hearing loss, blindness, Cerebral Palsy can greatly impact a person in their everyday life with movement or function, but it doesn't have any impact on their intellectual abilities. Some individuals with these diagnoses can have co-existing conditions that would result in an intellectual disability, but that isn't always the case.
Some diagnoses such as Down Syndrome, Prader-Willi Syndrome, William's Syndrome, and Autism are all examples of developmental disabilities, that also often results in intellectual disabilities. But not all developmental disabilities result in intellectual disabilities.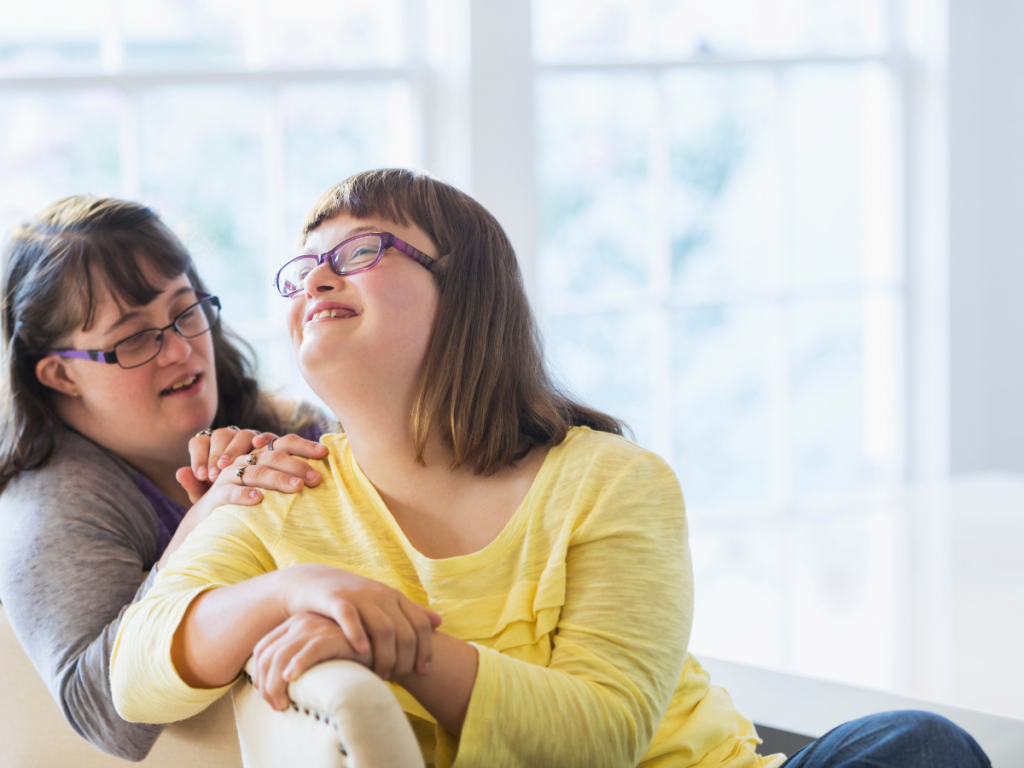 If you liked this post, What Are Intellectual Disabilities, you might also like: