September is yoga awareness month. We wanted to take the time to discuss the benefits of yoga for people with disabilities, how people with varying disabilities can participate in yoga, and some great resources to help individuals with disabilities develop a daily yoga practice.
What is Yoga?
Yoga originally started in the Hindu culture. It's a series of breathing techniques, meditation, mindfulness, and bodily postures that help promote health and relaxation. Yoga has been widely adopted all over the world, can help improve mindfulness, and is accessible to everyone regardless of where they live.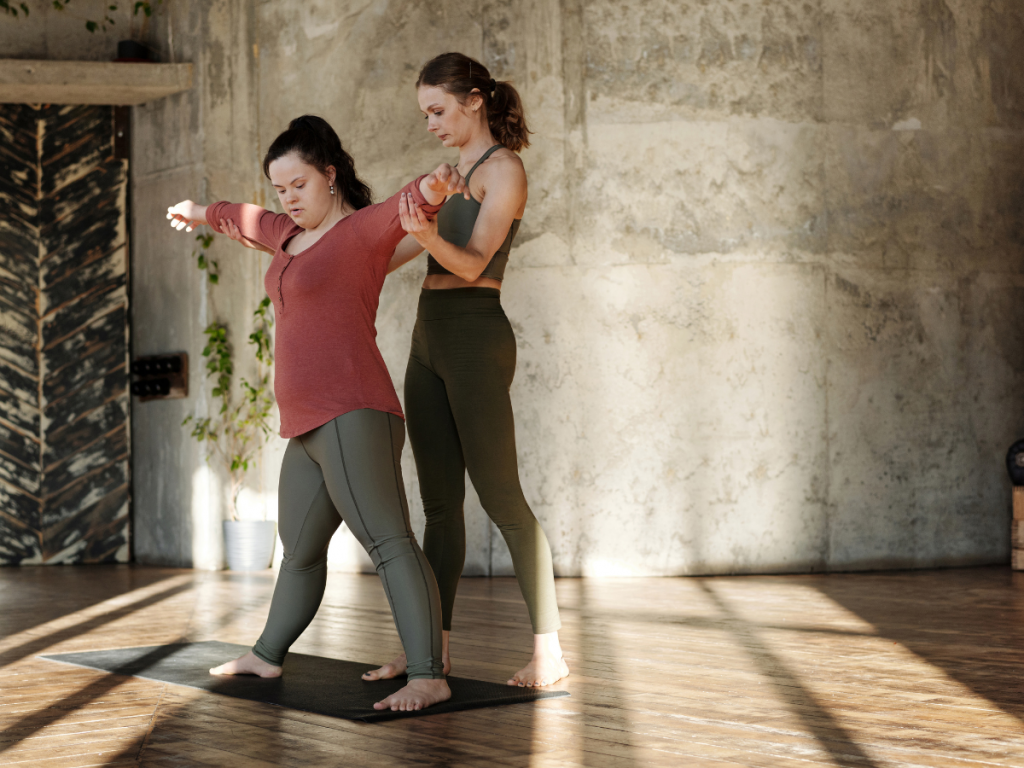 Benefits of Yoga for People with Disabilities:
The benefits of yoga are universal wether you have a disability or not. Some of the major benefits of yoga include:
Improve strength, balance, and flexibility
Aids in heart health
Can improve the quality of your sleep
Helps manage stress and improve moods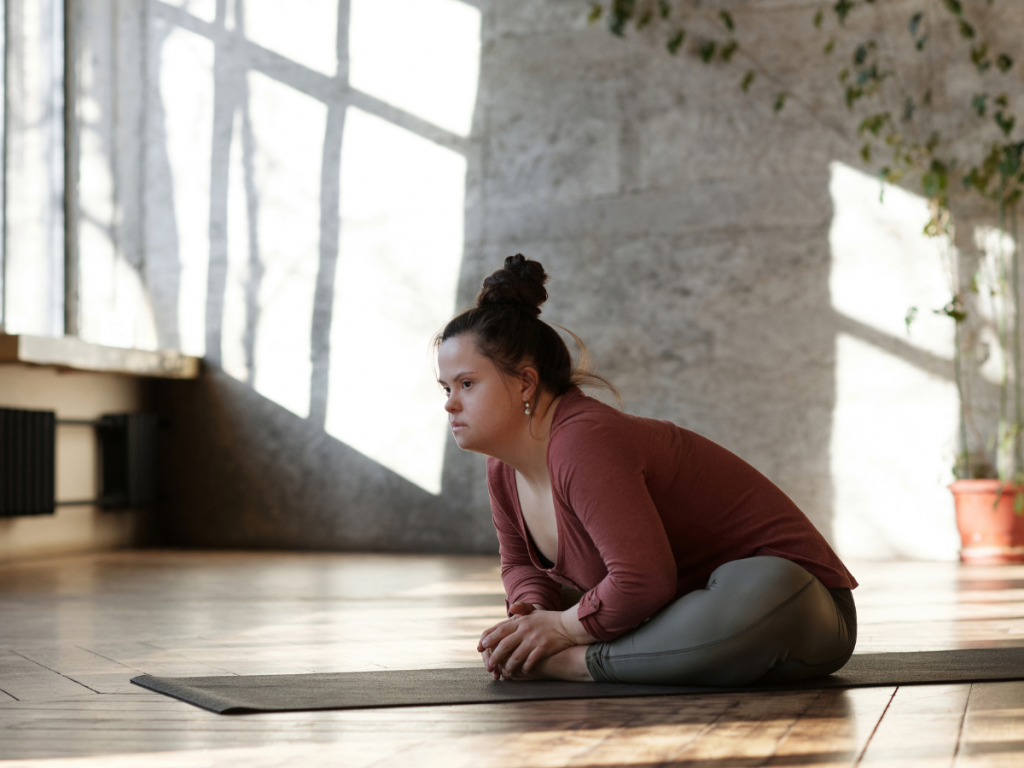 Participating in Yoga for People with Disabilities:
The best way for people with disabilities to participate in yoga is in a way that is the most meaningful to them, and in a way that is also safe and productive for their body. It is recommended to adapt and hold postures in the best way you can when participating in a traditional yoga class. Don't worry about what your body looks like and just do your best to adapt and hold poses in a way that is safe for your body. To prevent injury, it might be a good idea to ask a yoga instructor the best ways to adapt a move if you're unsure or if something feels off.
The Best Adaptive Yoga Classes:
The National Center on Health, Physical Activity and Disability has an entire adaptive yoga playlist for kids available on their youtube channel. The exercises are shown along side a pediatric physical therapist, although all the children in the videos can walk, so it might not be the best pick for someone who is non-ambulatory.
Adaptive Yoga Live streams seated yoga classes for wheelchair users that can benefit a wide range of individuals with varying disabilities.
Yoga Mobility also offeres onlibe yoga classes for inidivudals with disabiloities. They're locates in the UK, so you might have a harder time finding a time that works best for you in the US, but they do offer times that are 5:30am and 8:30am EST.
Cosmic Kids Yoga: Cosmic kids is a great youtube channel that does storytelling along with yoga in their daily uploaded videos. It introduces individuals to gentle beginner yoga poses that can easily be adapted to someone else's needs and abilities.
Simply search! When all else fails, type "wheelchair yoga" into google! There are so many different videos and options available. There is bound to be something for everyone!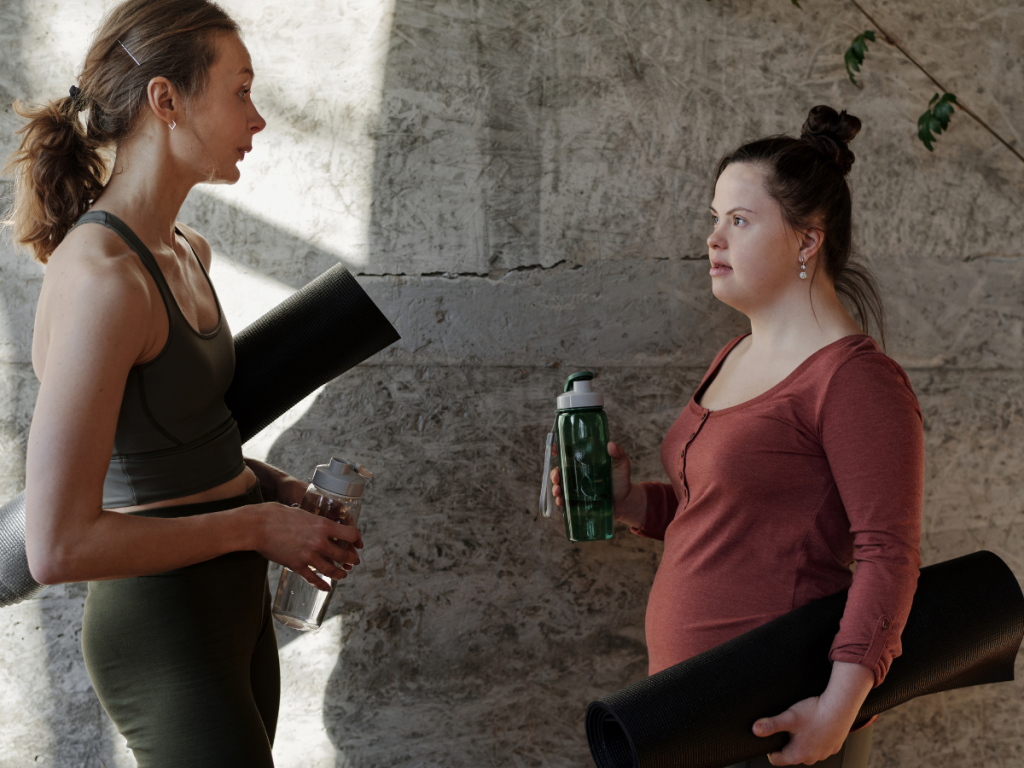 At Giv.care we really value mindfulness and physical well-being. It's something we encourage all of our employees to work on and find it can benefit the individuals we serve as well. Beginning a practice of yoga can help everyone to work on those goals and we think it's something you should try with your loved one with a disability! They might love it and start to look forward to it each day!
If you liked this post, Yoga for People with Disabilities, you might also like: