Splash pads are a great summer activity for both individuals with and without disabilities. If you're looking for the best splash pads in Utah, here are some great options to checkout over the next few months.
Using Adaptive Equipment at a Splash Pad:
It might be intimidating to use your mobility equipment at a splash pad out of fear of ruining the equipment. If you have an electric wheelchair, this is probably the time to leave it at home, but otherwise as long as you towel dry your equipment and allow it time to air dry afterwards, hitting up a couple splash pads each summer shouldn't cause any noticeable damage.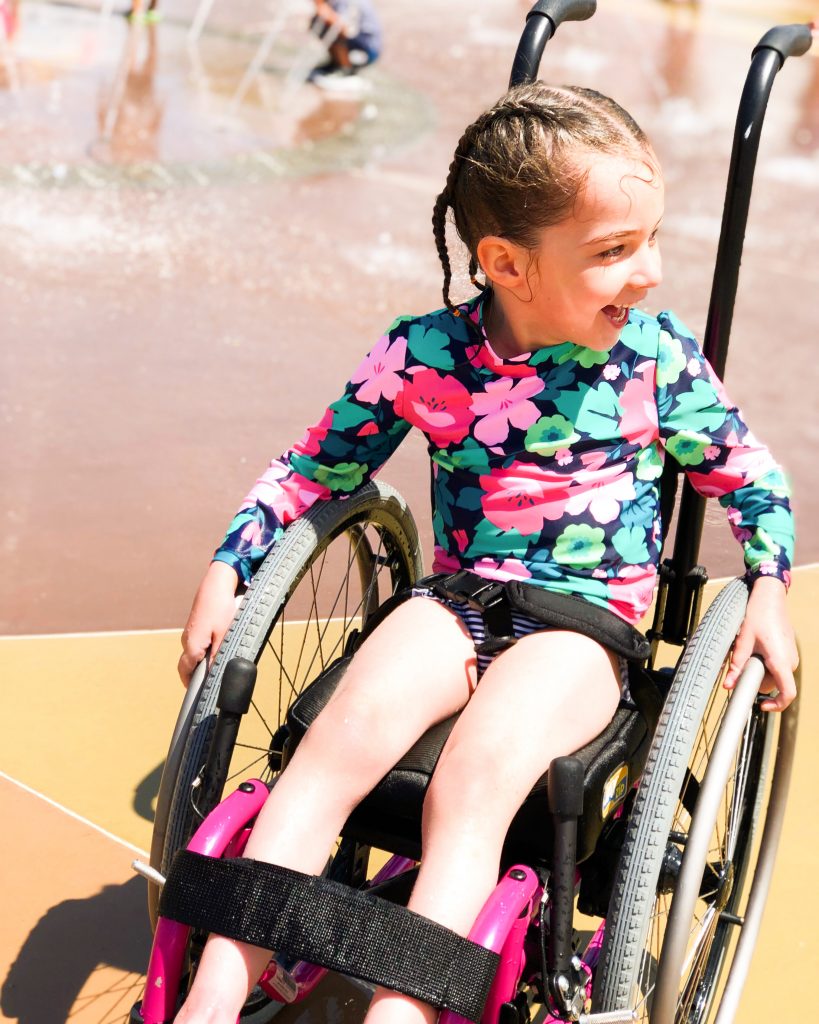 Inclusive Play At Splash Pads:
Splash pads are great because the majority of them are flat open spaces. This means that all kids can play together freely and inclusively. Inclusive play is important because studies have shown when children of all abilities play together it helps to promote understanding, reduce prejudices, and support social integration. These are all skills that we should want for all of our children!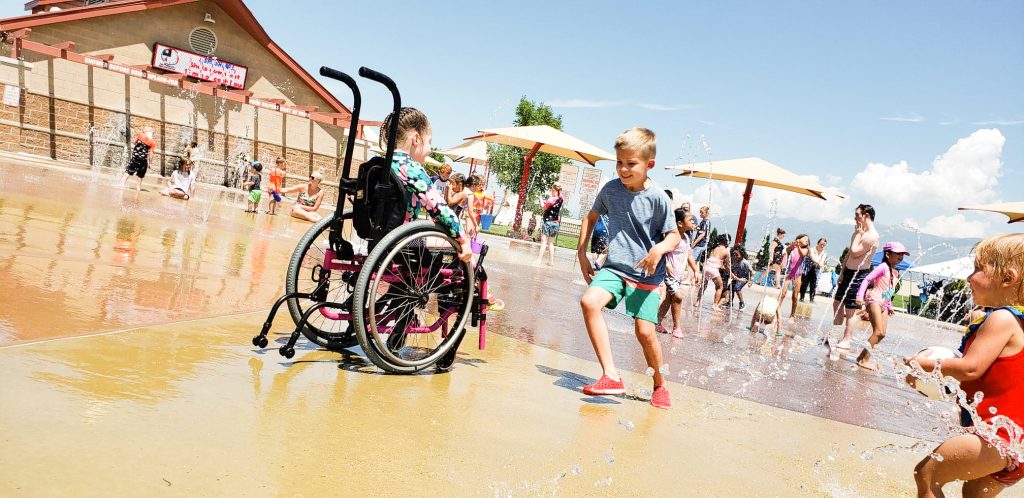 Best Splash Pads in Utah:
Wardle Field Regional Park: Bluffdale 14148 S 2700 W
John Adams Park Splash Pad: Brigham City 600 E 100 N
Mountainview Park: Cottonwood Heights 1651 Fort Union Blvd
Draper City Splash Pad: Draper 150 E 13400 S
Rosecrest Splash Park: Herriman 14070 W Rosecrest Rd
Town Center Splash Pad: Highland 10800 N 5400 W
Heritage Park: Kaysville 250 North Fairfield Rd
Ellison Park: Layton 700 N 2200 W
Ivory Ridge Splash Pad: Lehi 8323-8399 W 3200 N
Legacy Park: North Salt Lake 1140 W 1100 N
Harrisville Park: Ogden 1350 US-89
Palisade Park: Orem 1313 E 800 N
Harvey Park: Pleasant Grove 4301 Harvey Blvd
Splash Pad at Pioneer Park: Provo 500 W Center St
Riverdale Park: Riverdale S., 4300 Parker Dr
Western Springs Park: Riverton 4570 Goshute Dr
Rotary Play Park: Salt Lake City In Liberty Park
Amiphitheater Park: Sandy 1245 E 9400 S
Smithfield Central Park Splash Pad: Smithfield 100 N 100 W
Oquirrh Shadows Park Splash Pad: South Jordan 4000 W & South Jordan Parkway
St. George Splash Pad: St. George 50 S Main St
Centennial Park: Syracuse 1800 S 2000 W
Vineyard Grove Park: Vineyard 350 N 100 E
Loy Blake Park: West Point 550 N 3500 W
We hope you take the time to get outside this summer and explore one of these amazing splash pads in your local community! We'd love to share in on the fun, if you take a picture tag us on Instagram with @giv.care so we can follow along!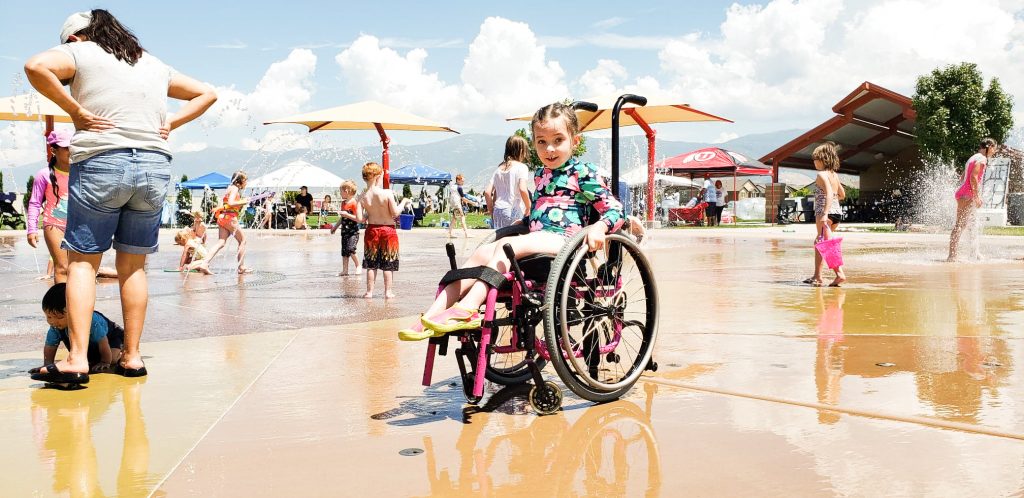 If you liked this post, The 25 Best Splash Pads in Utah, you might also like: