Managing stress for caregivers can be a hard and complicated task when you don't know the tools and steps necessary to take in order to manage those feelings. As we head into the new year, adopting a routine of self-care and setting boundaries now, can help prevent caregiver burnout in the future.
Stress and Caregiving:
A recent study found that 32.9% of caregivers reported having mental or behavior health problems including anxiety, depression, or substance abuse. This doesn't even scratch the surface of all caregivers as there were many who didn't respond in the survey, and the survey could in no way capture all caregivers in the US. At baseline however, that is 1/3 of the caregiving population and those results speak to the critical need for caregivers to be able to manage their stress in a healthy way to have an improved quality of life.
Managing Stress as a Caregiver:
We've written several posts at this point that discuss ways caregivers can manage their stress through self-care, exercise, and various hobbies that allow them to feel recharged and rejuvenated. You can see those posts here:
There aren't many more things we can add to what has already been written on the topic, so our main objective is to specifically outline how to actually put those tips and tricks into practice, how to actually manage the stress before it's managing you.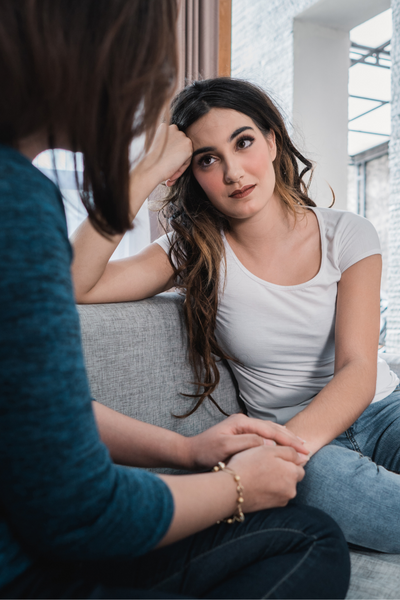 Managing Stress Comes Down to Routine:
It can be hard to start a new habit because it isn't part of your daily routine. As a caregiver it can be easy to tell yourself, "I'm caregiving 24/7, when I'm not caregiving, I'm sleeping, there is no way for me to do any of this…" The reality is, there likely are small moments throughout the day when you're able to carve out time to do things that fill your cup personally.
When the person receiving care is in bed for the night, or maybe having some screen time during the day, or their working on something that has their attention, or before they wake up in the morning… Look for those pockets of time and see how you can fill them to give yourself the time you need to decompress.
You might not be able to leave the house to go on a run, but maybe you can do yoga or stretching for for 5-10 minutes. Maybe you can carve out time to read a book instead of scrolling on a phone (things we're all guilty of, we get it!). Find your time pockets and then make a commitment to use them in a way that serves you best and supports your mental health.
Know When It's Time to Get Help:
Help can come in many different forms. Whether that's realizing you don't have the bandwidth to be the only caregiver on your team anymore and you need to hire more caregivers, or you need to reach out to someone for professional mental health help, know your limits and never be afraid to reach out and vocalize your needs. People want to help, but they can't help if they don't know there is a problem.
It is our hope as we enter the new year that caregivers can look for ways to protect their peace, improve their overall wellness, and find the time in their lives to make routines that serve them and have a lasting beneficial impact on their lives.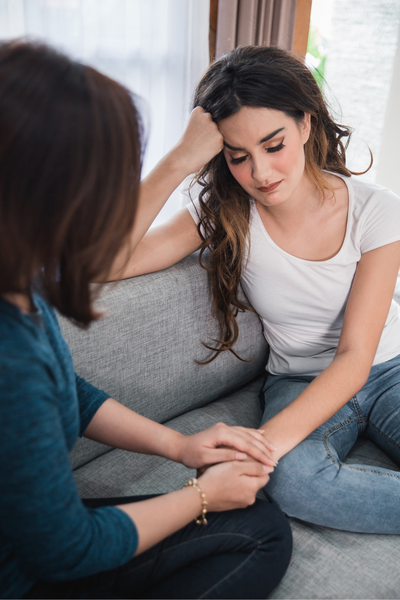 If you liked this post, Managing Stress For Caregivers, you might also like: