This holiday season be sure to remember your caregivers in your gift giving. Their selfless service towards your family is something that should be honored this time of year. If you're looking for a gift for the caregiver in your life, here are some ideas to get you started.
Considerations for Thank You Gifts for Caregivers:
These gifts do not need to be large, expensive, and over the top. Really something small that makes them feel special, and a handwritten thank you note can go a long way. These ideas are simple, but effective, and will make the caregiver in your life feel loved this holiday season.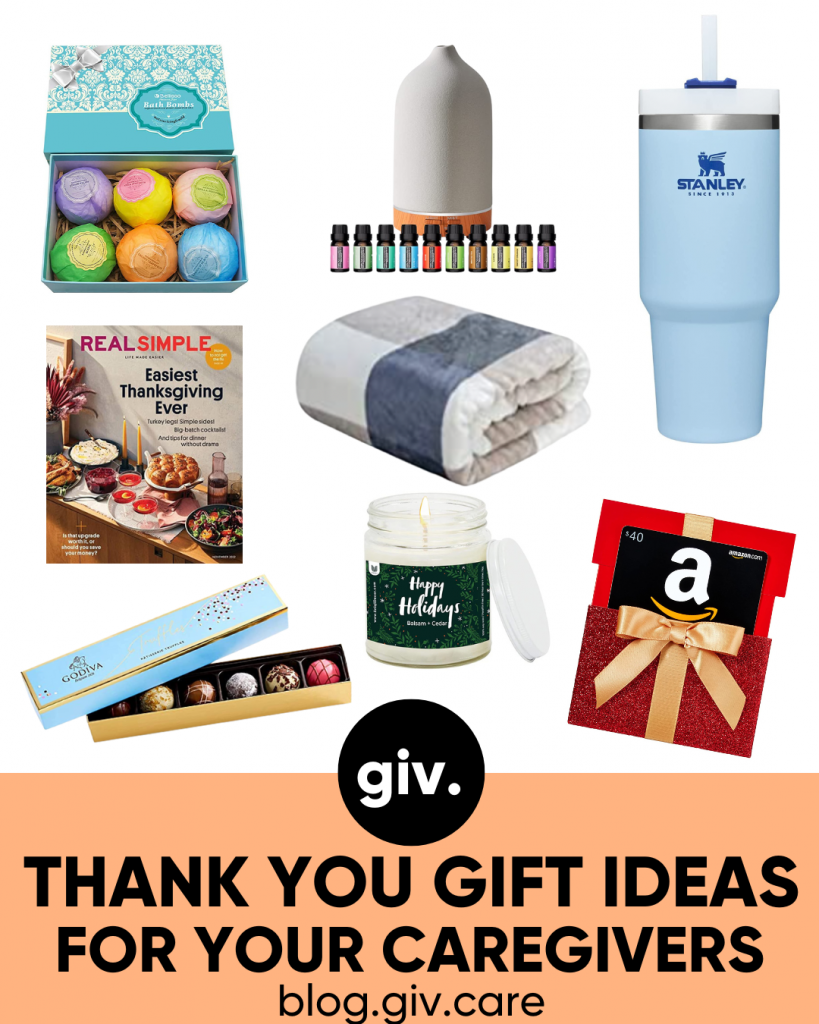 A cozy blanket is the perfect gift for this time of year. As a caregiver it can be something that they look forward to when they come home after a long shift whether they're going to bed for the night or watching a show on TV.
A diffuser and essential oils could be a great gift for your caregiver if you know they like aromatherapy. This could become a great part of their self-care routine, and they can enjoy making holiday mixtures with their oils throughout the season. Essential oils are proven to boost moods and have mental health benefits, but they can also just make your home smell great too!
Self-care Basket:
You can put together a basket of some of their favorite drinks, snacks, lotions, essential oils, etc… It doesn't have to be huge, and it doesn't have to be a lot of money, but just a little something to help them relax during the holidays is always a great idea. Bath bombs and face masks would also be a great idea for this.
Gift Card for Coffee/Lunch:
If you know they love to go to a certain coffee shop everyday before they get to your house for a shift, get them a gift card for a week of coffee on you, or you could get them a gift card to their favorite lunch spot. Just something small to help them know that you see and acknowledge them, and that you want to treat them!
If you haven't heard, Stanley Cups are all the rage right now. Apparently they make the experience of drinking water one to last a lifetime. If your caregiver is always bringing their own water bottle/cup with them each day, this could be the perfect gift to get for them!
Magazine Subscription:
If you know they have a certain hobby that they love like running, cooking, baking, home decor, etc… get them a magazine subscription for the year that has to do with something they love. They will love the thoughtful gift, and it's something that they can look forward to long after the holidays are over.
If you liked this post, Thank You Gifts for Caregivers, you might also like: