Utah caregiver compensation was passed into law during the legislative session around January 2023. This is a huge benefit to many families in the disability community within the state, and that will have a positive impact on many for years to come.
What is Utah Caregiver Compensation?
Many individuals in Utah are being served by the Division of Services for People with Disabilities, or DSPD. DSPD provides Medicaid benefits to individuals with disabilities through many different waiver programs throughout the state. Part of these Medicaid benefits is caregiving services for the individual who is an enrollee in these waiver programs. Caregiving benefits help individual have in-home or community supports to help them complete activities of daily living and get out into the community to participate in work and other activities that they enjoy.
Before the covid-19 pandemic, caregivers had to be hired for help from outside the home. When caregivers were no longer able to come into the home during the pandemic, the state allowed parents and legal guardians to fill in the role of caregivers and be paid for the work and services they were providing to their child who was a waiver participant.
The state has seen and recognized the benefit that parent caregivers have for waiver participants and has voted to make this a permanent fixture within the state of Utah.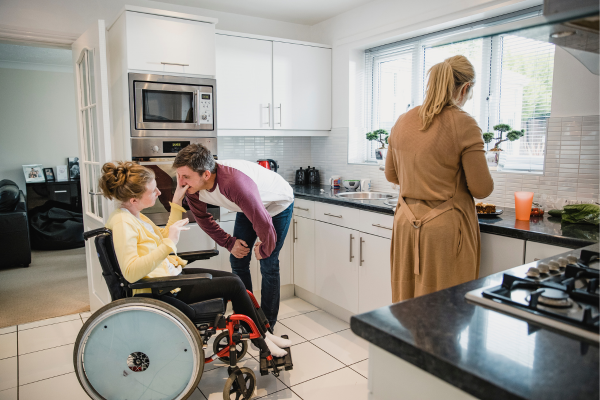 Benefits of Utah Caregiver Compensation:
There is a huge turnover rate in the caregiving industry. It is mentally, emotionally, and physically taxing, and if you don't have a personal connection to the individual receiving services it can be hard to be incentivized to stay in the position over a long period. Parents often have to choose between having a job outside of the home and providing for the family, or staying home to care for their loved one who is impacted by a disability.
Parents now don't have to choose between the two options. They're able to deliver top-tier care to their loved one with a disability and still make a livable income to help contribute to the family finances.
In many instances, individuals who are not being cared for at home would otherwise have to go into a state-managed residential facility that would cost the state significantly more money on an annual basis. Allowing parent caregivers to be paid for these services benefits the family and alleviates a financial burden for the state, as well as not having long waitlists for residential facilities for those who need those services.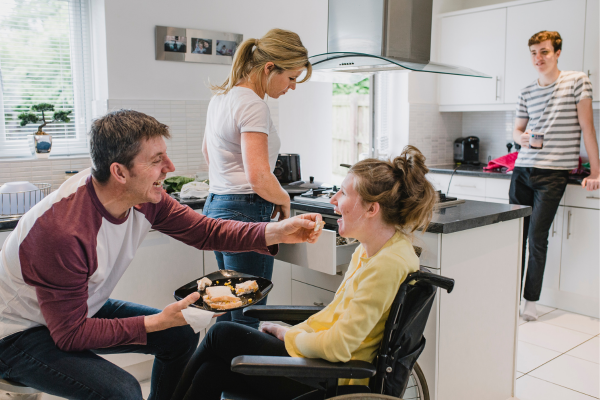 giv.care and Utah Caregiver Compensation:
giv.care is a caregiving agency in the state of Utah that can help families utilize their caregiver compensation budgets. We hire the parents or legal guardians as our employees, they clock in and out for their shifts through our mobile apps, and get paid $24/hr worked with their loved ones. Families are paid every Friday through direct deposit, so they never have to question when their next paycheck is going to come. We make managing caregiver compensation easy, so all families have to worry about is giving their loved one the undivided care and attention they need.
If you would like more information about using your Utah Caregiver Compensation benefits through giv.care, reach out to us via email at support@giv.care.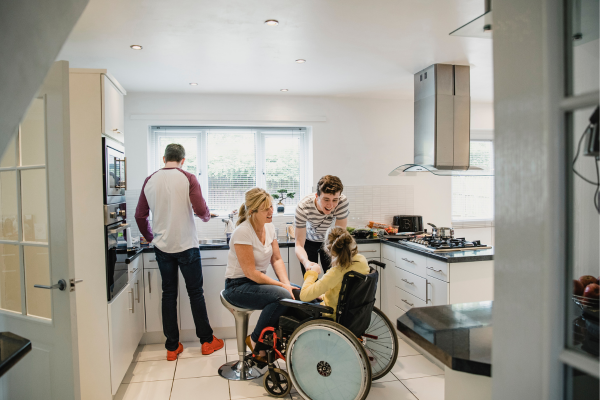 If you liked this post, All About Utah Caregiver Compensation, you might also like: