If you are an individual in a wheelchair or care for someone in a wheelchair who is looking for some of the best adaptive Halloween costumes, here are 8 great options to check out this year!
Tips for Finding the Best Costume:
There are so many options out there for adaptive Halloween costumes than ever before. However, you can be in a wheelchair and still wear a regular Halloween costume if that is your desire. When looking for a costume you want something that will fit well, not get tangled in wheels or buckles, and that will be comfortable wearing for extended periods of time.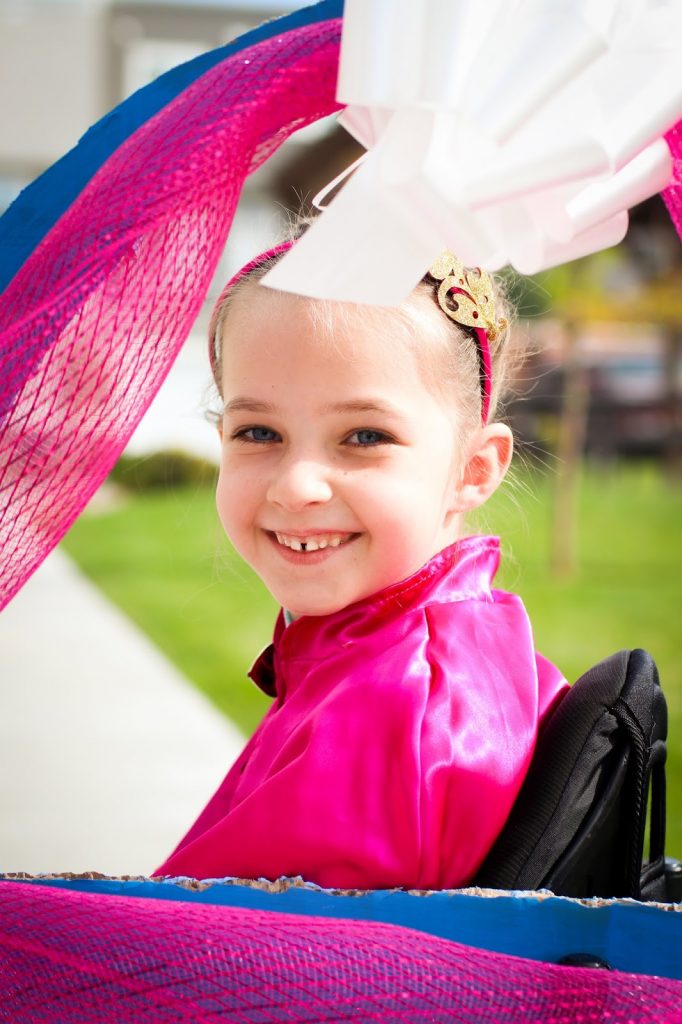 Shopping for Adaptive Costumes:
Over the last several years Target has been the number one producer of adaptive Halloween costumes. They have an entire adaptive line of costume kits that not only have the costume for the user to wear, but they come with decorations for the wheelchairs as well.
Target is no longer the only producer of these costumes! Disney, Walmart, Oriental Trading, Party City, and HalloweenCostumes.com are all now producing wheelchair adaptive costumes. The sky is really the limit and there are so many fun and great options than ever before!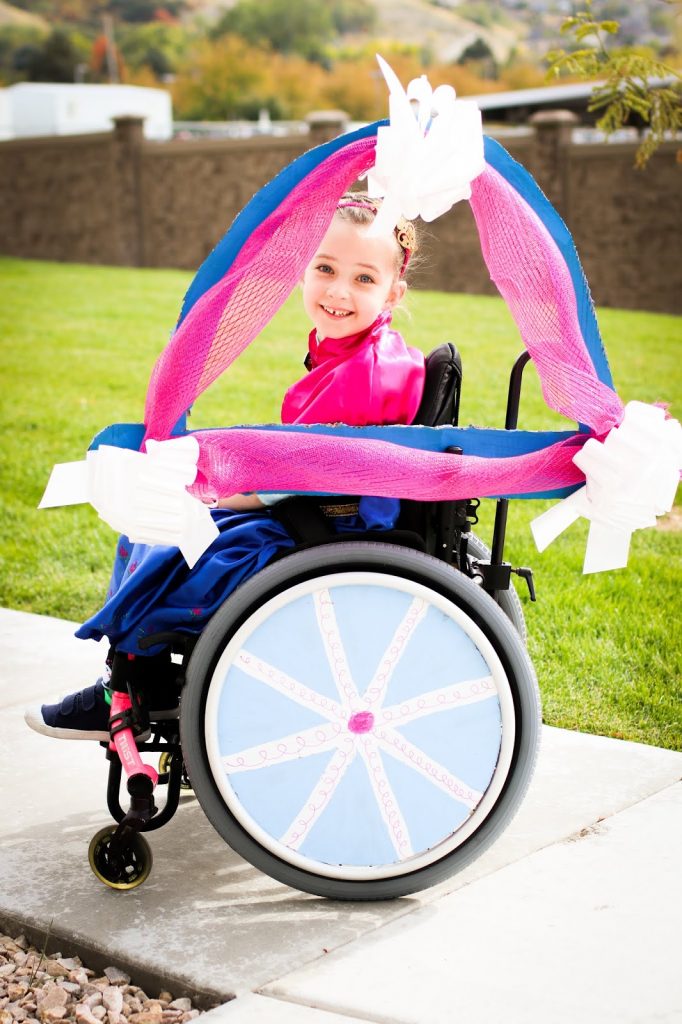 The Best Adaptive Halloween Costumes 2022:
The costumes linked below are specifically for the wheelchair add-ons only. The costume the individual would wear will be sold separately. Oftentimes traditional costumes can be easily snagged in wheelchairs though with long skirts, capes, etc… if those options aren't an issue for you, by all means wear them! If those have historically been issues in the past, consider getting the wheelchair costume, and then have the individual wear a shirt and leggings that go with the color scheme for better comfort, or adapt different clothing pieces to go along with the costume and fit the overall theme.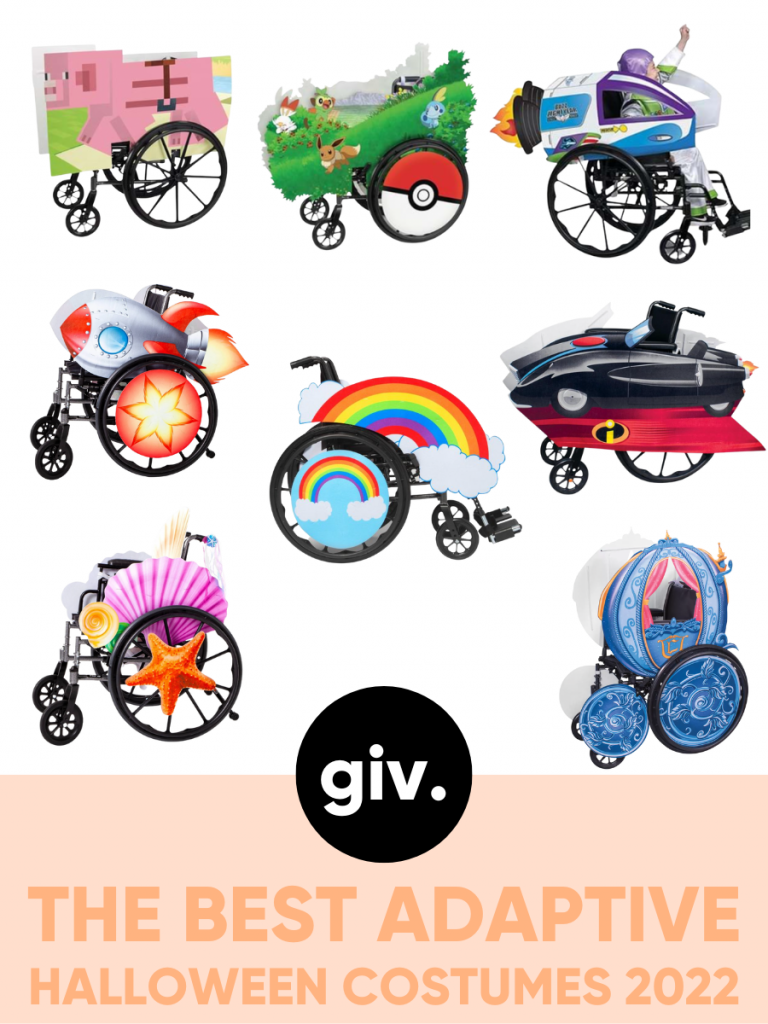 Pokemon: This costume would be easy to pair with a hat, t-shirt, and jeans to look like Ash from Pokemon! The user would look like they're going on the ultimate Pokemon adventure!
Minecraft: This Minecraft pig wheelchair costume would be great to pair with a long sleeve pink t-shirt and leggings to blend in with the rest of the costume. It would be an awesome comfortable option that the user could easily wear all night!
Incredibles: This wheelchair cover is super fun. The user could wear an actual incredibles costume fairly easily with this, or they could wear a long sleeve red t-shirt and leggings to give the same Incredible effect!
Buzz Lightyear: This is an awesome option for any Toy Story fan! They could easily wear a Buzz costume (minus the wings!), or they could wear purple, white, or green pants/shirt to pair with the costume for a more comfortable outfit.
Cinderella: These princess carriages are so fun! You can pair the wheelchair attachments with this adaptive Cinderella dress that has an open back for more comfort for wheelchair users.
Mermaid: This mermaid costume is another fun option! You could buy a mermaid costume or wear a long sleeve shirt and leggings in any color you'd like! You can even get a mermaid tail to pair with your costume that would also likely not get caught in a chair!
Astronaut: This astronaut wheelchair costume can be paired with a black long sleeve shirt and leggings, and you can get an astronaut helmet to pair with it too! If the user isn't bothered by wearing a traditional costume, a regular astronaut costume would be perfect to pair with this spaceship too.
Rainbow: This rainbow from Target is SO FUN! You can easily pair it with any color leggings and long sleeve shirt for a super fun and easy Halloween look!
Shriner's Hospital:
If you're local to a Shriner's Hospital, they usually put on a wheelchair clinic each Halloween season where they will make a costume for your child's wheelchair for free. They have done some really amazing costumes in the past, and this is a great resource to tap into if you have a child receiving treatment at Shriner's. Call early in the month to get a spot because they only have so many reservations that they take for this day each year.
We would love to know what you're going to be rocking for Halloween this year! Tell us in the comments or tag us on Instagram in your costumes with @giv.care.
If you liked this post, The Best Adaptive Halloween Costumes 2022, you might also like: