If you like to get outside and enjoy the many beautiful views that Utah has to offer, you'll love exploring some of these wheelchair accessible hikes in Northern Utah. We have you covered with great hiking from Provo to Logan and with different options varying in distance, elevation, and scenery!
The Best Wheelchair Accessible Hikes Utah:
This is a very popular hike, and also the longest on this list. It's an out and back hike so you can turn around any point you want. There are gravel sections to the trail, so having rugged tires on mobility equipment would be best. There are also significant uphill and downhill sections to the trail, sometimes up to 12% grade. Be sure that whoever is managing the wheelchair (the user or a caregiver), is able to handle the terrain safety.
This trail totals 8.7 miles if you do the entire out and back and can take about 4 hours to complete.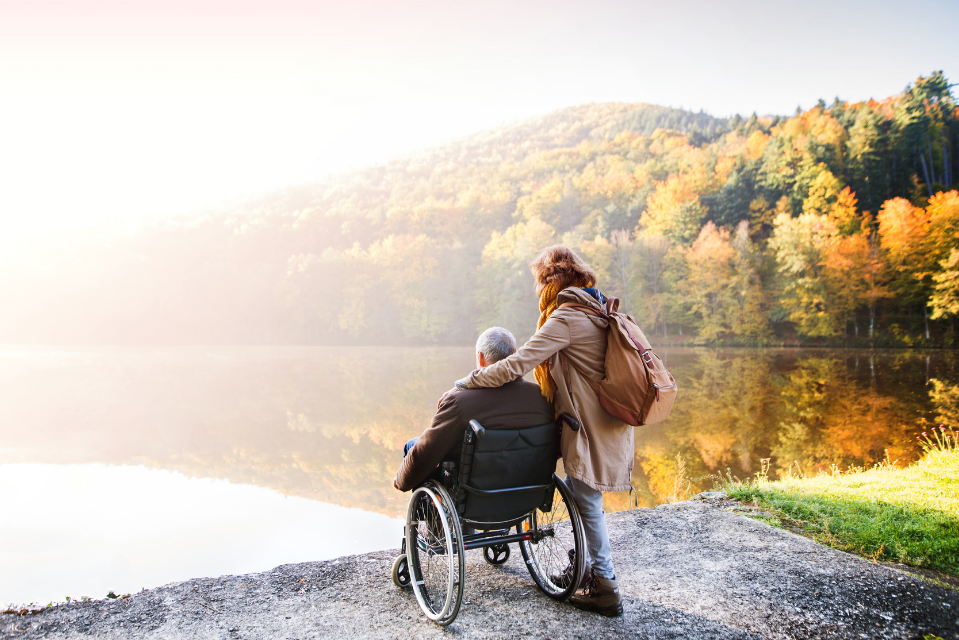 This is a super fun trail that loops around the Lagoon Amusement Park. You'll see everything from the park itself to wild animals (including reindeer), creek views, and so much more. If you're out on the weekend you'll be sure to see many other hikers enjoying this great wooded piece of Davis County.
This trail is 3.5 miles with relatively flat and mostly paved terrain. A standard wheelchair would handle well on this trail, and there is very minimal elevation gain.
Another Davis County gem located in East Layton. This trail is mostly paved and would be well suited for any type of mobility device. it's 4.5 miles in length but is said to only take about 2 hours to complete. There are some very steep sections along the trail, so someone in a wheelchair may want to do this hike with another individual to ensure they can get up and down the hills safely without issues.
This hike is a 3.2 mile loop out near Herriman, Utah. It's a very flat and paved path so mobility equipment of any type should do well here. The paved path goes around a lake that many use for fishing, and there are great birding views as well. The entire loop typically takes about an hour to complete.
This is a great hike for anyone up in Northern Utah, in the Logan area! This trail is 5.6 miles long, and is an out and back. If you don't want to do the entire hike you can turn around easily at any point. The path is mostly packed gravel, so a typical wheelchair would do, but if you have an option with more rugged tires, that would be best! There are some steep parts that are over 5% grade that you might want someone there to help push/ensure safety, but if you're taking someone on this hike as a caregiver, it's a great option to get outside and enjoy mountain views.
Located in Murray, Utah this trail is 2.8 miles long and typically takes about an hour to complete. It goes along a creek and offers great forrest views. The path is a combination of packed gravel and some paved sections. A typical wheelchair would likely be just fine, but anything with more durable wheels like an adaptive stroller would be a plus. This entire trail is very flat with only 28 feet of elevation gain the entire route.
Located in Park City, this trail is 3.6 miles out and back, and takes about 1.5-2 hours to complete. It's a completely paved path with only one uphill section at the very beginning of the hike. There are so wooden bridged to cross but most wheelchairs and mobility equipment should do just fine on this hike. If you're up in the Park City area and want to see some beautiful mountain views, this is the trail to hit!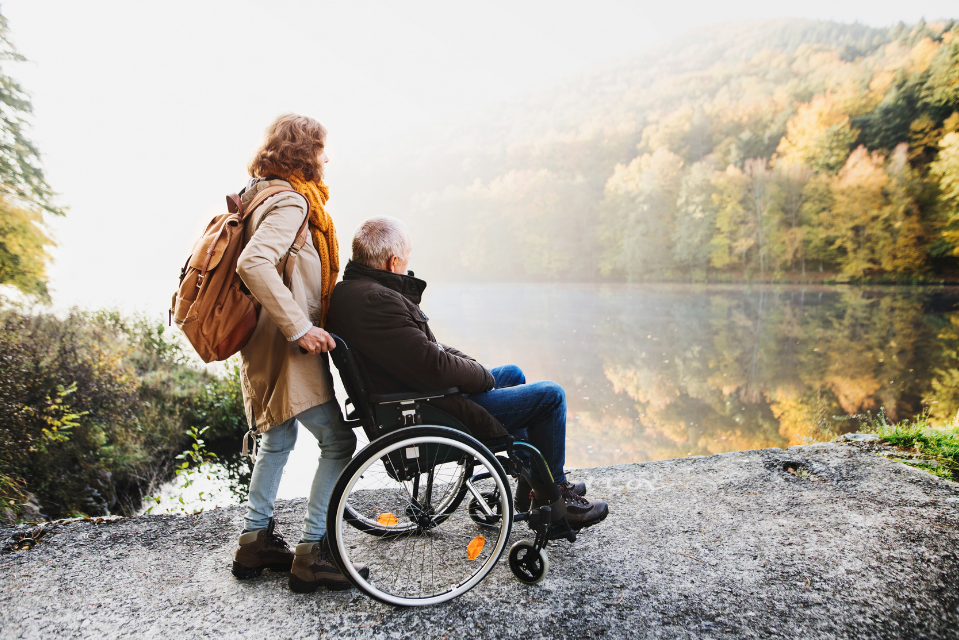 Located near Brighton Ski Resort this 2.3 mile loop is one you won't want to miss! This hike offers beautiful lake, mountain, and pine tree views, and is said to take about an hour to complete. The most accessible part of the trail is the paved path the first half mile, after that it's packed gravel where all terrain tires would be best suited. There are some steep sections on the path, so having someone there to help push a wheelchair on these sections would be helpful.
This is a great trail to walk all year round. It's located in Syracuse, Utah, so it's far enough west that even in the winter it doesn't get too much snow. The entire path is paved and circles a pond with lots of ducks and wildlife. The entire loop is 2.4 miles and takes about an hour to complete with no significant uphill portions. Any type of mobility equipment would do well on this trail.
Located on the western side of Utah County near Vineyard, Utah is this great 4.1 mile loop trail. You get great views of Utah Lake the entire time, and there are no significant uphill portions to worry about. The trail is a mix of paved asphalt and packed gravel. All terrain tires would do best on this path if available. The entire hike is estimated to take about an hour and a half to complete.
Are there accessible hikes in Utah that you love? Let us know in the comments so everyone can benefit!
If you liked this post, Wheelchair Accessible Hikes Utah, you might also like: