There are a few different types of Horse Riding Therapy that can be incredibly helpful for individuals with disabilities. The four different types are Therapeutic Horsemanship, Hippotherapy, Equine Facilitated Psychotherapy, and Equine Facilitated Learning. Each discipline has a different focus that is provided by different types of providers.
Benefits of Horse Riding Therapy:
There are many physical and emotional benefits that can be gained through equine therapy. Some of the mental health benefits are: increased trust, reduced anxiety, increased self-esteem, lower feelings of depression, better impulse control, and improved communication for verbal and non-verbal participants. Some of the physical benefits include: increased muscle tone, improved balance and coordination, increased range of motion, increased endurance, and improved ambulation/gait patterns.
With all of those benefits in mind, you will need to pick the best horse riding therapy for you or your loved one that will best target the desired goals.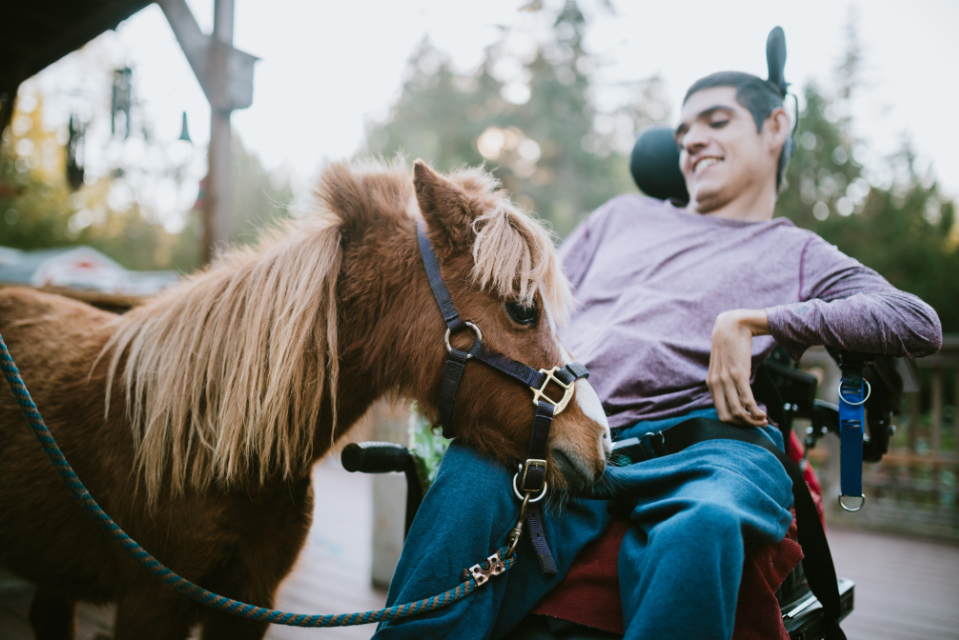 Therapeutic Horsemanship:
Therapeutic Horsemanship is a form of horse therapy that is performed by someone who has a license in therapeutic horsemanship. This is often someone who is a recreational therapist who has gone through additional training and certifications to provide this type of therapy. Therapeutic Horsemanship helps riders on and off the horse to improve both their physical and emotional well-being. They have specific training in working with individuals with disabilities.
This option is great for those who want a more traditional horse riding experience with the additional benefits of working with a licensed provider who has specific training in keeping your rider with disabilities safe. Look for locations that offer lifts and ramps to help the riders access the horses.
What is Hippotherapy?:
Hippos is Greek for horse. Hippotherapy is provided by licensed physical, occupational, and/or speech therapists who use medical-based practices to deliver therapy through the use of a horse. There are designated therapy clinics nationwide that use licensed professionals to provide therapy to riders while they are on a horse. This is a great option for someone who loves horses and also has specific goals that they want to work on that are focused in one or more of these three disciplines.
Oftentimes Hippotherapy can be billed through insurance. The Hippotherapy practice would bill your session using traditional outpatient billing codes for PT, OT, or SLP, and it doesn't require special approvals just because the horse is involved.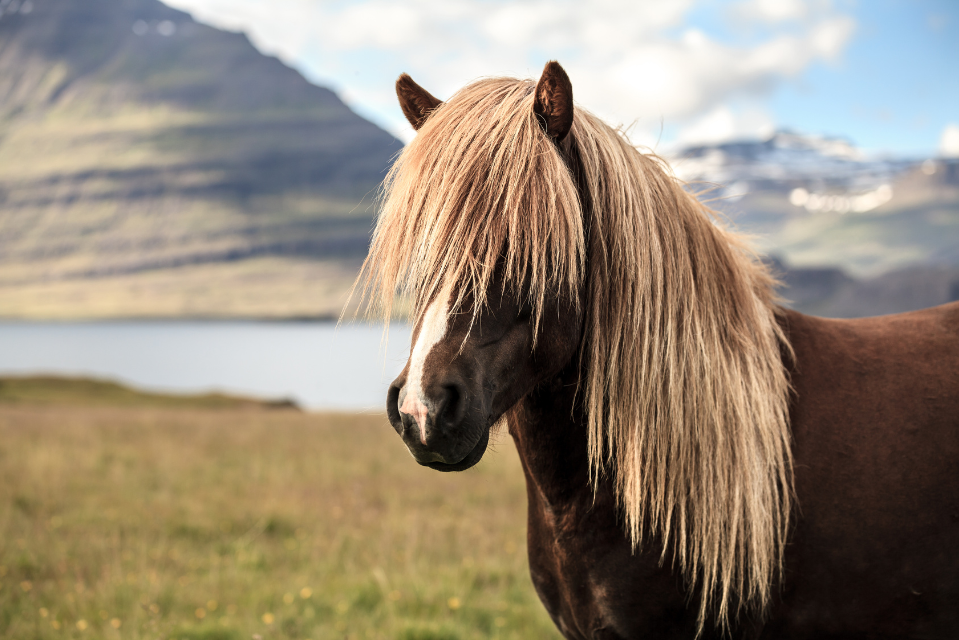 Equine Facilitated Psychotherapy:
Equine Facilitated Psychotherapy typically involves both a horse trainer and a psychologist working with the rider to improve social, emotional, and behavioral health. People that choose this option of horse therapy are looking to improve feelings of anxiety, depression, aggression, impulsiveness, self-control, self-esteem, and so much more. This form of therapy can sometimes be covered by insurance as well, although, it is more likely to be paid out of pocket.
Equine Assisted Learning:
This option of horse therapy is a lot less available than the other options mentioned because it is a newer method and has minimal research-backed applications. The goal is for riders to learn new skills, either academically or life-based, that can help them holistically. These skills can look like leadership, professional development, and personal growth. Often these sessions are co-treated by someone who is licensed to work with horses in an instructional setting and by someone who is more knowledgeable in human development. There are currently no specific licenses or certifications for EAL and it's typically done by a team whose common goal is to help individuals thrive in these respective areas.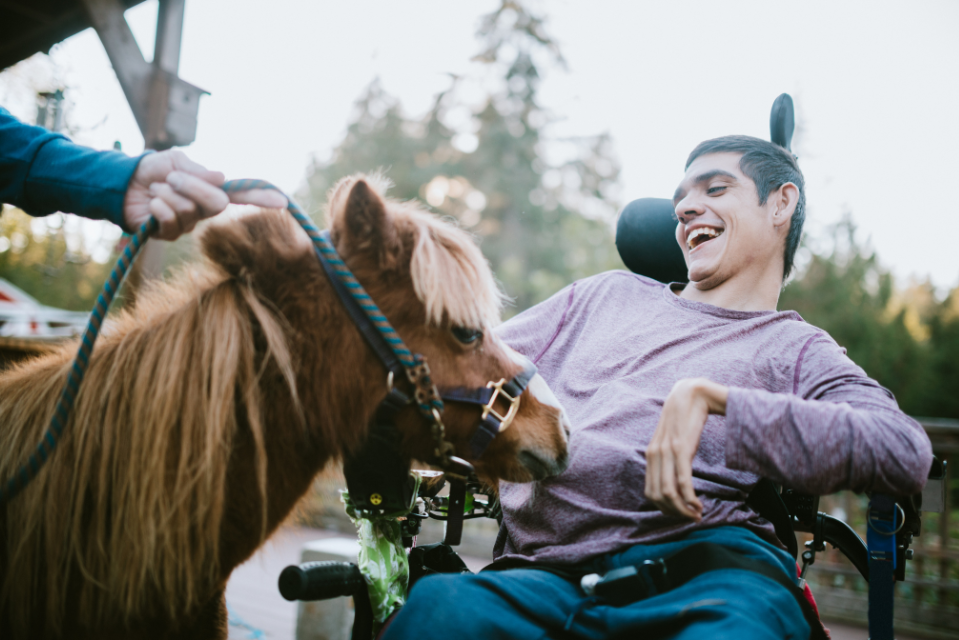 Horse Therapy Locations in Utah:
If you liked this post, 4 Different Types of Horse Riding Therapy, you might also like: