There is a wide range of resources and services for children with disabilities in Utah. These programs are designed to provide support, assistance, and opportunities for children to thrive and reach their full potential. Whether it's early intervention programs, special education services, assistive technology, Medicaid waivers, or support organizations, families in Utah can access valuable resources tailored to their children's unique needs.
Early Intervention Programs:
Early intervention programs play a crucial role in supporting children with disabilities in their developmental years. These programs focus on identifying and addressing developmental delays as early as possible to ensure children receive the necessary interventions. In Utah, early intervention services are provided through programs such as Baby Watch Early Intervention and Help Me Grow. These programs offer a wide range of services, including therapy, developmental support, family education, and individualized plans for each child. By enrolling in early intervention programs, families can access resources and professional guidance to promote their child's growth and development.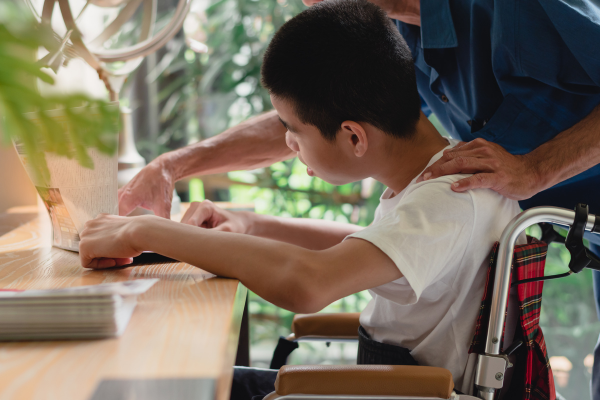 Special Education Services:
Utah's special education services are designed to ensure that children with disabilities receive an inclusive education tailored to their individual needs. Through Individualized Education Programs (IEPs), children with disabilities can access accommodations, specialized instruction, and support services. The Utah State Board of Education oversees the implementation of special education services across the state. They provide guidance, training, and resources to educators and families to foster an inclusive learning environment. It's important for parents to be actively involved in the IEP process, advocating for their child's rights and collaborating with educators to create the best possible educational plan.
Assistive Technology and Equipment:
Assistive technology plays a transformative role in the lives of children with disabilities by enhancing their independence and enabling them to access educational opportunities. In Utah, there are various resources available for families seeking assistive technology and equipment. The Utah Assistive Technology Program (UATP) offers assessments, training, and loans of assistive devices to individuals of all ages, including children with disabilities. Additionally, schools and school districts in Utah may provide assistive technology resources and support to students with disabilities. These technologies can range from communication devices and adaptive equipment to software applications that support learning and accessibility.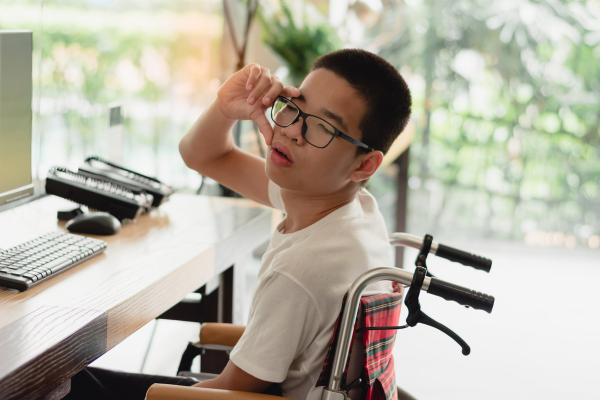 Medicaid Waiver (Medically Complex Children's Waiver):
The Medicaid Waiver program provides essential support for families with medically complex children in Utah. The Medically Complex Children's Waiver is designed to assist families who have children with significant medical needs that require specialized care and services. Through this waiver, eligible children can receive services such as skilled nursing, personal care assistance, therapies, and respite care. The waiver aims to alleviate the financial burden on families and ensure that children with complex medical conditions receive the necessary support to thrive at home and in their communities.
Support Organizations and Networks:
In addition to government programs, Utah is home to various support organizations and networks that provide valuable resources and a sense of community for families of children with disabilities. Parent support groups, such as Utah Parent Center and Family to Family Network, offer a platform for parents to connect, share experiences, and access information on available resources. These organizations also provide training, workshops, and advocacy support to empower families in navigating the services and systems that can benefit their children. Furthermore, recreational programs and social opportunities, such as adaptive sports teams and community events, enable children with disabilities to engage in activities and build relationships with peers.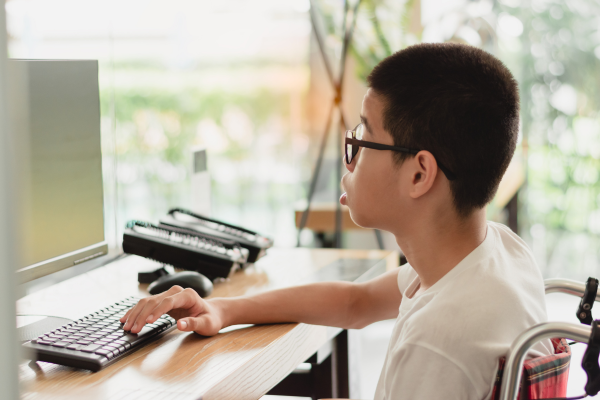 Utah offers a wide range of resources and services for children with disabilities. Early intervention programs, special education services, assistive technology, Medicaid waivers, and support organizations collectively contribute to providing comprehensive support to children and their families. By leveraging these resources, families can access the necessary tools, assistance, and networks to ensure their children receive the opportunities they deserve. Through collaboration with professionals, advocacy, and utilizing available resources, families can help their children thrive and achieve their full potential in Utah's inclusive communities.
If you liked this post, Resources and Services for Children with Disabilities in Utah, you might also like: