There are many different spring activities for adults with disabilities that you can participate in as the weather gets warmed over the next several months. These are great activities that you can do together as a family, or during caregiving shifts over the next several months.
Spring Activities for Adults with Disabilities:
When looking for spring activities for adults with disabilities, the very first thing that you want to keep in mind is finding an activity in which the individual with a disability would have an interest in participating. As a caregiver, you often want to do things that interest you, but it's more important to meet the interests of the person you're serving. Ideally, you would find an activity that interests both of you.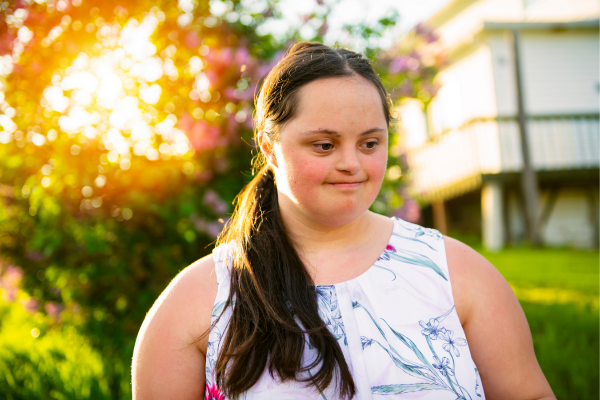 Plant Flowers:
Planting flowers is a great outdoor activity for springtime. You can either go to a local nursery and pick up flowers to plant, or you can make it an extended activity where you purchase the seeds from a local store. Sprouting the seeds can be a very fun and meaningful activity for the client, but it does take some patience as well.
Sensory Exploration:
Head outside and just enjoy all the different sensory experiences. What do you hear? (birds, wind, cars, etc..), What does the air smell like? Is it chilly or hot? Talking about all the different sensations and just simply being outside can be very enjoyable.
Birdwatching:
Head to a local park and look at all the birds! You can get as in-depth or base level as you want with this activity. Try to see how many different types of birds you can find, what colors do you see? What noises do they make? If the client really enjoys birds you could get a book and keep a record of all the different kinds you see, take pictures of them, and print them for the book!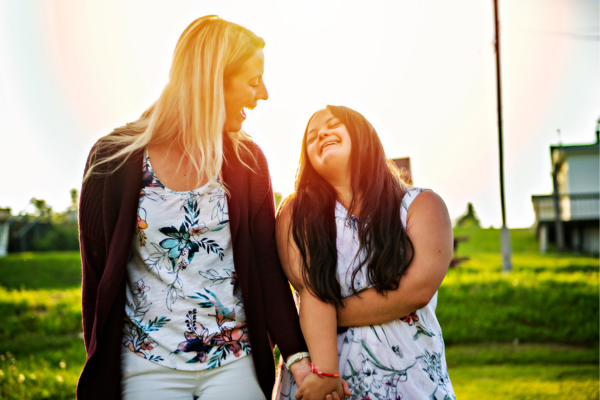 Photography:
Photography is another activity that can be scaled depending on the abilities of your client. Your client might simply enjoy walking around outside and taking simple pictures of the flowers and animals that they see with their phone. Your client also might be interested in learning how to do photography with a real camera and get great quality shots. See where their interests lie and scale the activity to best meet their needs.
Biking:
Biking is another great scaleable activity. There are many different kinds of adaptive bikes for individuals with disabilities, see if the client has access to one of those types of bikes. If they don't maybe they can support themselves enough to ride a tandem bike with you. See what their skills are, if there are any places in your area that loan out adaptive bikes, and see what that could look like for you and the client you serve.
Fishing:
Fishing can be a very fun and relaxing activity if it is something that is enjoyed by both the client and the caregiver. It doesn't take too much skill, but can also make really impactful memories. If you have a fishing license and access to a local fishing spot, see if this is something your client would like to learn this year.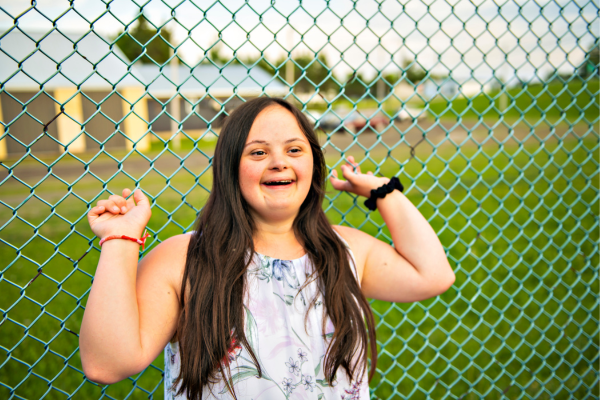 Geocaching:
Geocaching is basically a ginormous worldwide scavenger hunt. Caches are hidden all over local cities and in places you would never expect. Caches are logged into registries via mobile apps that you can download from your phone's app store. When you log in to one of the apps you can see all the caches in your area. Pick one nearby and allow the GPS to help you find the cache. They are typically small plastic boxes that have a log you can sign when you find it, and there are oftentimes small items in the caches (such as a hot wheels car or small figurine), you can take the prize and leave a new item behind for the net person who finds that cache. It's super fun and a great activity to do in the spring.
Beach Day:
If you have a lake or a beach nearby, head out there for a picnic and sit by the water. Even if it's still too cold to swim, enjoying the water and being outside is still a lot of fun. You can bring a ball to kick back and forth, throw a ball or frisbee, or build a sand castle. The beach can still be fun even in the spring!
If you liked this post, 8 Spring Activities for Adults with Disabilities, you might also like: