If you're living in the state of Utah and are looking for the best caregiving agency for people with disabilities, here are 8 reasons why you should go with Giv.care for your caregiving needs.
We Use A Mobile App:
At Giv.care we have created our own mobile app for caregivers, clients, and support coordinators to use and communicate with one another. This makes scheduling shifts, building your team, and connecting your pool of caregivers together easier than ever before. The app helps keep everyone on the same page so everyone knows what needs to be done, when it needs to be done, and it even coordinators billing for easier payments for the caregiver.
We Pay Caregivers $24/hr:
Caregivers who work with a fiscal agent typically only make $21/hr. These caregivers can make $24/hr simply by switching to Giv.care and doing the same work they're already doing. This rate is also higher than any agency for people with disabilities within the state. When caregivers are paid a living wage it helps them to be able to continue being a caregiver full time. It keeps them to be invested in the people they're caring for, and ensures that they're not out job hunting or looking for other opportunities. Our caregivers are the backbone of Giv.care and we want to pay them their value.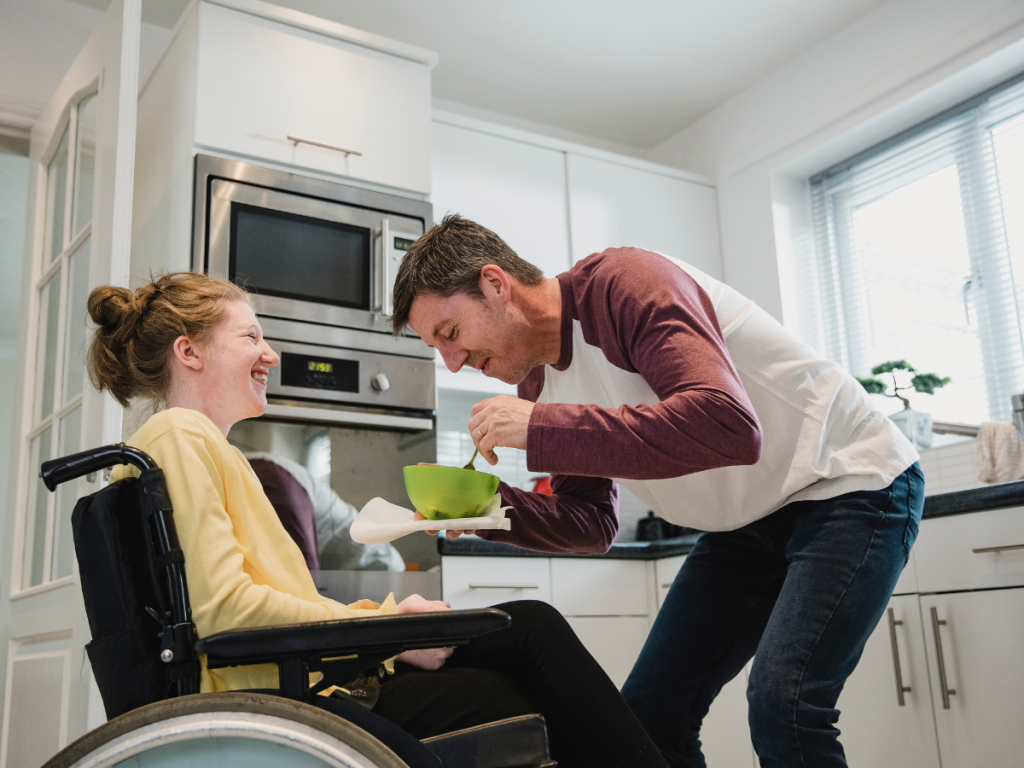 Our Agency for People with Disabilities Helps Families Build Caregiving Teams:
Oftentimes families only have 1-2 caregivers that work for them. If their caregiver gets a new job or quits caregiving, this can leave a huge burden on the family to find someone to replace them ASAP. At Giv.care we have 300 trained and working caregivers, many who are interested in working more hours for more families. We're able to help connect these caregivers to families and they're able to see if the caregivers are a good fit for their loved one. Having more caregivers to work with ensures you have back-ups should you ever have a late cancelation or an emergency and need someone to step in for your family.
Our Caregiving Agency for People with Disabilities Does Caregiver Compensation:
This means that mom and dad can become paid caregivers for their child with a disability. If one of the parents is already a stay-at-home parent, or would like to be, this allows mom or dad to stay home with their loved one and be paid for caring for family member. This has been a great change that we've seen as a result of the pandemic and one we're hoping stays for good!
Caregivers Receive More Training:
Caregivers with Giv.care receive CPR and first aid certifications before they start working. Caregivers will also receive behavior intervention training if needed for the client they're working with. Caregivers will also receive training specific to the individual they're working with. They also receive 12 hours of additional training each year, making caregivers more qualified and educated than ever before.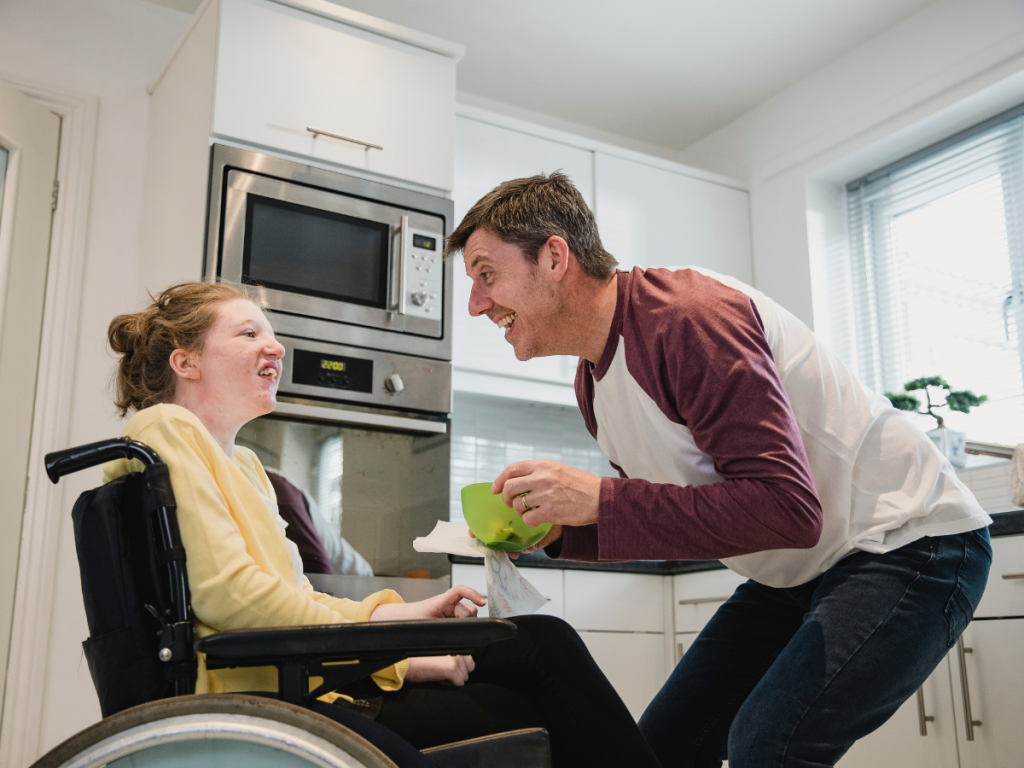 Documents are Easier to Write and Organize:
Documents and note taking are easier than ever when done within the mobile app. Clients are able to write daily schedules, notes, activities, etc… for the caregiver, and the caregiver is able to check things off and see what they need to do on their end of the app. Caregivers are able to write their daily notes within the app as well so that everything is organized into one place. Because you clock in and out through the app, billing becomes much easier as well.
Caregivers are Paid Each Week:
We pride ourselves that our caregivers are able to be paid each week. This keeps a regular flow of money going into the caregivers pockets on a weekly basis. Often times the billing can take longer with a fiscal agent under the SAS model, but with Giv.care you're guaranteed payment no matter what.
Unprecedented Results:
Our caregiving agency has unprecedented industry results. Since January we have worked 11,000+ shifts and have only had two caregiver no-shows. Thats a 99.9% success rate. We've also retained 300+ caregivers, which is a 99% retention rate. These results are unmatched in the industry, and we believe it's due to increased pay, the ease of our mobile app, and how we're able to coordinate everything seamlessly between all the parties involved with caregiving.
If you're interested in Giv.care being your caregiving agency, contact us today and we can see how we can best work for you!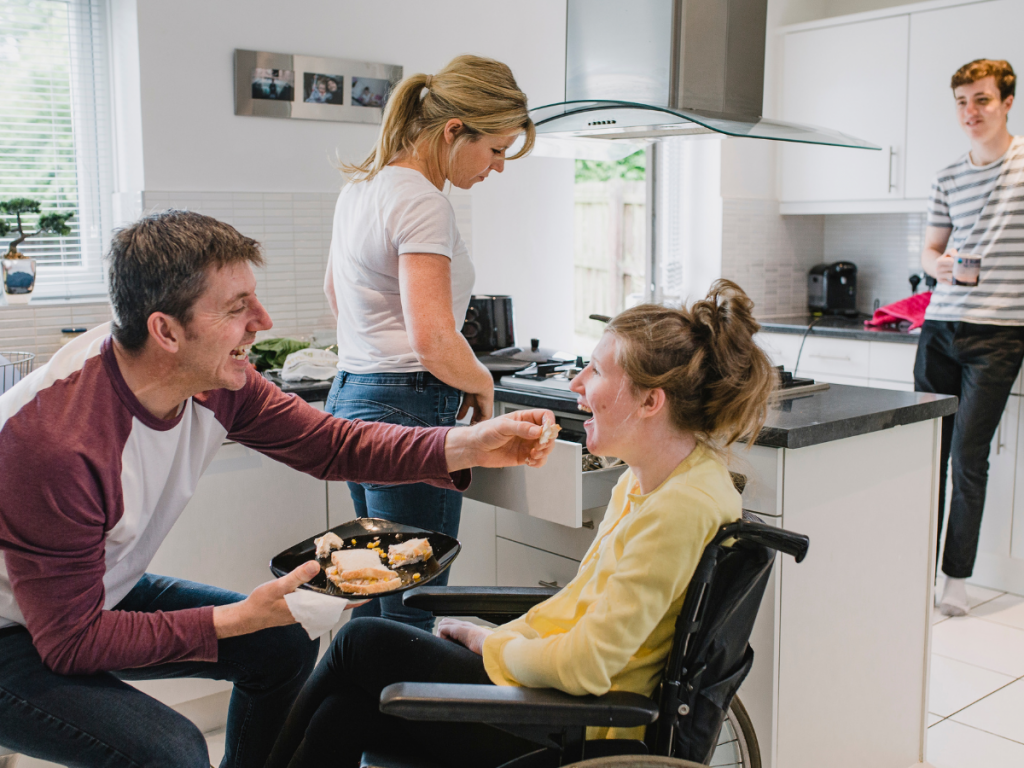 If you liked this post, The Best Caregiving Agency For People with Disabilities, you might also like: