If you're looking to give a thanksgiving thank you to caregivers, there are a lot of different things you can do to show your unwavering support for their service in your life. As Thanksgiving approaches, it's the perfect time to acknowledge their dedication. Here are seven thoughtful ways to show your appreciation to these compassionate caregivers who make a significant difference in the lives of your loved ones.
A Thanksgiving Thank You to Caregivers
Caregivers play a pivotal role in the lives of individuals with disabilities, offering essential support, compassion, and care. A heartfelt thank you to caregivers during this Thanksgiving season can be a powerful way to convey your appreciation for their dedication and selflessness.
For many caregivers, their work is a genuine calling, motivated by a desire to make a positive impact on the lives of those they care for. Although their dedication is commendable, a simple expression of gratitude can uplift their spirits and reinforce the value of their efforts.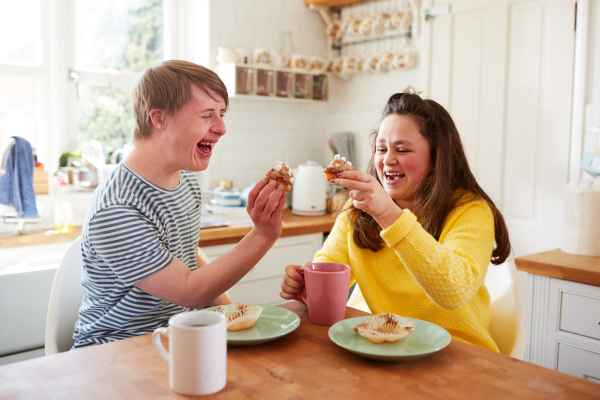 Personalized Thank-You Cards
One of the most heartfelt and personalized ways to show your appreciation is by creating thank-you cards. These cards provide an opportunity to express your gratitude with a personal touch. You can include messages of thanks, and encourage your loved one to contribute their heartfelt notes as well. These cards are tokens of appreciation that caregivers will cherish.
Thoughtful Gift Baskets
Gift baskets are a delightful way to express gratitude to caregivers. Fill these baskets with carefully chosen items that reflect your appreciation. Consider including their favorite snacks, soothing teas, scented candles, or small self-care items. A handwritten note expressing your thanks will add a personal touch to the gesture.
Spa and Wellness Gifts
Caregivers often prioritize the well-being of others, sometimes neglecting their own self-care. This Thanksgiving, consider gifting them spa and wellness packages. Treat them to a relaxing massage, a day at the spa, or a subscription to a meditation app. These thoughtful gifts encourage caregivers to take some time for themselves and recharge.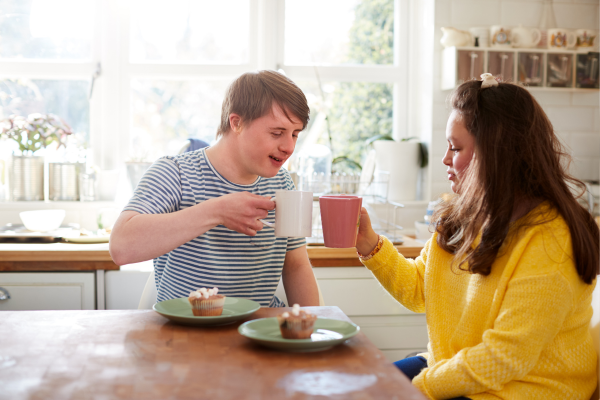 Educational Opportunities
Empower caregivers with the gift of knowledge. Many caregivers are continually seeking opportunities to improve their skills and provide better care. Consider gifting them with online courses, workshops, or memberships to professional organizations related to caregiving. This not only shows appreciation but also supports their professional growth.
Home-Cooked Meals
Caregivers often have demanding schedules, leaving little time for themselves. Offering to prepare a homemade Thanksgiving meal and delivering it to their doorstep can be a heartwarming gesture. It provides them with a well-deserved break and the opportunity to enjoy a delicious meal without the hassle of cooking.
Support and Recognition
Finally, the most meaningful gift you can give caregivers is the assurance that their hard work is recognized and valued. This can be achieved by regularly checking in with them, providing flexible schedules, and ensuring they have access to the resources they need to excel in their roles. A supportive and respectful work environment can make all the difference.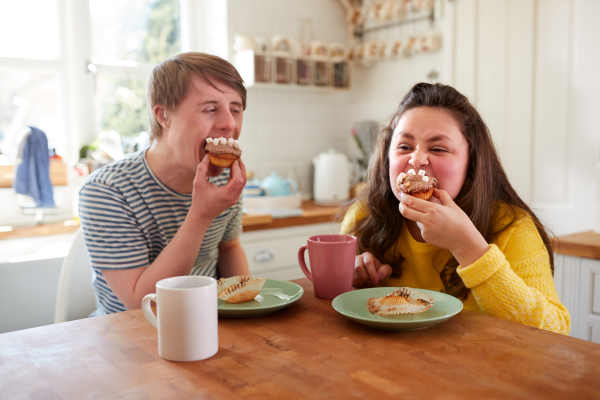 As Thanksgiving approaches, take the time to express your gratitude to caregivers who tirelessly support individuals with disabilities. Giv.Care encourages you to consider these seven ideas to convey your appreciation, from personalized thank-you cards and thoughtful gift baskets to wellness gifts and educational opportunities. Remember, the dedication and compassion of caregivers deserve recognition not just during the holiday season, but throughout the year. A Thanksgiving thank you to caregivers is a gesture that can brighten their spirits and remind them that their work is truly valued.
If you liked this post, A Thanksgiving Thank You to Caregivers: 7 Great Ideas!, you might also like: